Do you like car shows? How about listening to Rock'N'Roll music? Maybe you've always wanted to be around celebrities of the automotive industry. If you said yes to any of these three choices, then why not attend an event that will have all three at the same time? EG Classic Car Auctions is hosting a 4-day outdoor festival called "Cars, Stars and Rock 'N' Roll" at the Big Rock Golf& Pub located at the Indian Springs Resort in Indio, CA from November 1st-4th. There will be live Rock "N" Roll performances all throughout the weekend featuring bands like The Motels, Georgia Satellites and Count77.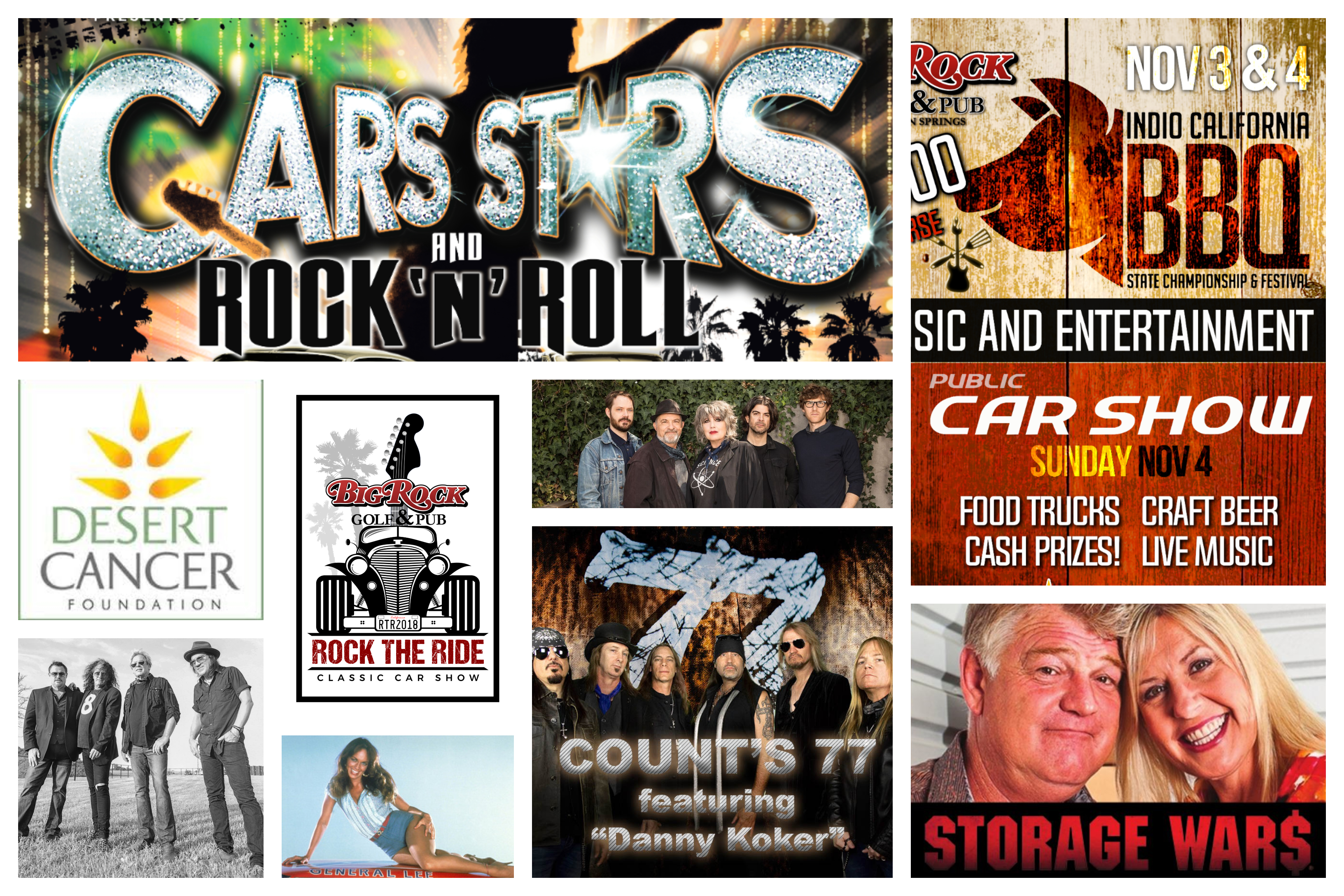 The festival will also play host to some of the biggest names in the automotive industry over this 4-day span. Dan and Laura Dotson of "Storage Wars", Courtney Hansen from the "Overhaulin" TV series, Catherine Bach "Dukes of Hazzard" and so many more TV stars from your favorite automotive shows will be in attendance. Get the chance to make a connection with people who have a huge influence in the automotive industry.

Great music, celebrity appearances and of course classic cars. The main attraction of the entire festival, The inaugural Car Collection Auction, which will take place on Saturday and Sunday, will showcase over 250 present and vintage automobiles such as the 1966 Ford Mustang, 1967 Buick Riviera, 1970 Pontiac GTO Judge, 1969 Plymouth Roadrunner, 1959 Chevy Bel Air, 2013 Chevy Camaro, 2012 Ford Mustang, and the 2002 Ford Thunderbird. For all of you car heads out there, this will be a great opportunity to bid on a vintage automobile or if you have your own classic car that you love showing off, bring yours as well for the "Rock the Ride" special, which allows fans to show-off their own classic car to the masses. Get a chance to display your car on a beautiful golf course with hundreds of other classic cars and tons of people including celebrities and rock bands!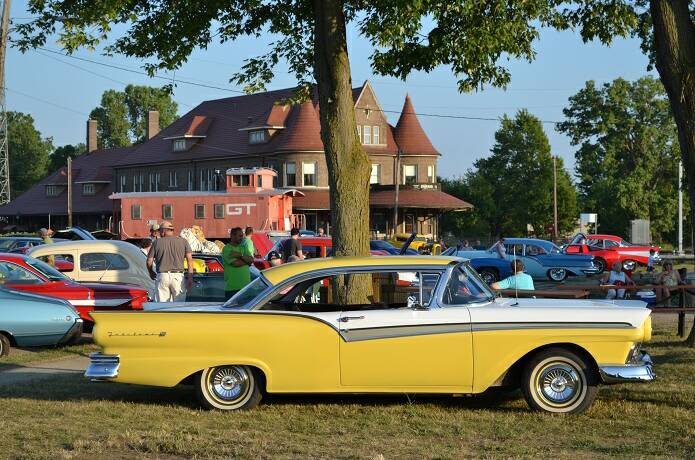 Saturday and Sunday of the festival will also include the Indio California State BBQ Championships, which will feature over 40 BBQ rigs and the best BBQ smokers in the Southern California area. The competitors will be playing at high stakes for an 18,000$ cash prize and become known as champion of the Indio California State BBQ Championship. So you better believe that these BBQ chefs will be serving up their best BBQ dishes to win, which is great news for fans because we will will be in for some of the best BBQ you've ever tasted, guaranteed!
You can get all day event passes Friday and Sunday for 10$ and Saturday for 15$. Weekend passes cover the entire weekend for 25$ and grabbing seats for the live music performances cost 25$ as well. This will allow you to reserve seats for yourself, friends and family.
You will have the chance to see the best Rock "N" Roll music, hang out with celebrities from the automotive industry, and watch some of the most vintage cars on the market while eating the best BBQ in Southern California! You can't beat that! The inaugural Cars, Stars and Rock 'N' Roll festival is an event that you will not want to miss.