As you all know Classic Car Interior offers the best variety of interior parts and products for your classic automobile. One of the more diverse and essential parts that we offer for your classic ride are car seats; more specifically Pro Series Car Seats. These car seats are available for many classic cars under the biggest automotive companies such as: Chevy, Dodge, Ford, Mopar and much more.Our seats are manufactured right here in America by some of the most reliable and resourceful interior parts manufacturers in the country today and we want to give you a review of what we have to offer for your classic ride.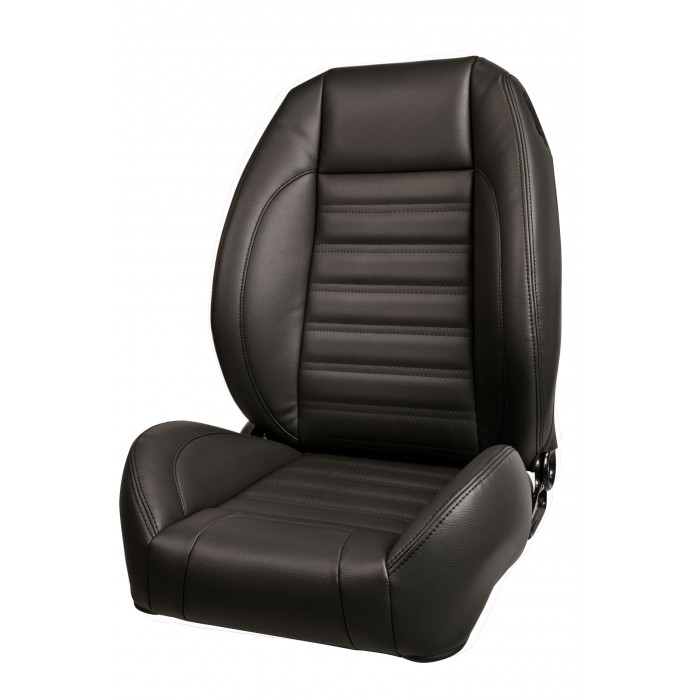 We have a vast selection of Pro Series Seats here at Classic Car Interior, one of them is our standard Pro Series model which is made with full vinyl seat leather and a huge selection of stitch colors for you to choose from. These seats are designed with lowback and highback capabilities and have the option of seat mount brackets being installed for more comfort. The height of our lowback seats are between 26.5-27.5 inches tall and our highback chairs are typically 35 inches tall and have a base length of 22 inches. These standard seats come with universal deluxe headrests that have the option of coming in tilted or non-tilted styles.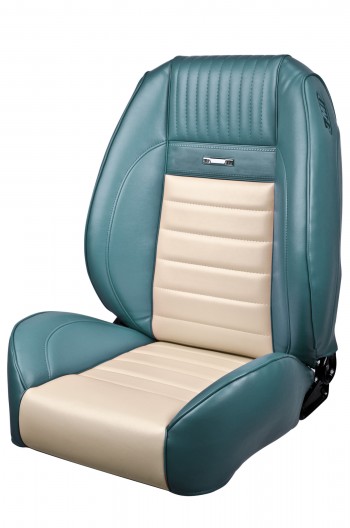 CCI offers Original Equipment (OE) style seats to bring even more authenticity to your vintage ride. These Original Equipment style seats are assembled to match the original seating of your classic vehicle. Our seats are developed with two versions: standard and deluxe models. The standard OE style seats are ingrained with a special vinyl that can stretch and fit for any classic ride on the market. With its flexibility, this allows the vinyl material to be durable and will keep the same original look that came with your classic ride. Our deluxe OE style also features vinyl coating, but we give you the choice of adding in another material to mix with the vinyl as well. These additions can help you add more longevity to your authentic car seats, but still maintains that vintage design that originally came with your classic automobile.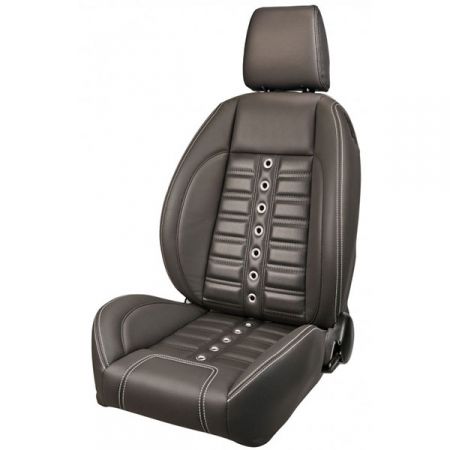 Our Pro Series Seats feature multiple sporting seats in the series model: Sport-R, Sport-X, Sport-XR and Sport-VXR models. All of our sport models feature full vinyl leather material and a large amount of stitch colors to choose from. Our Sport-R, XR and VXR models are all assembled with suede bolsters and inserts that provide extra comfort on the lumbar area. Our Sport X model is made with grommets like our Sport-XR and Sport VXR models and are available in similar colors as the vinyl stitching for correct color coordination.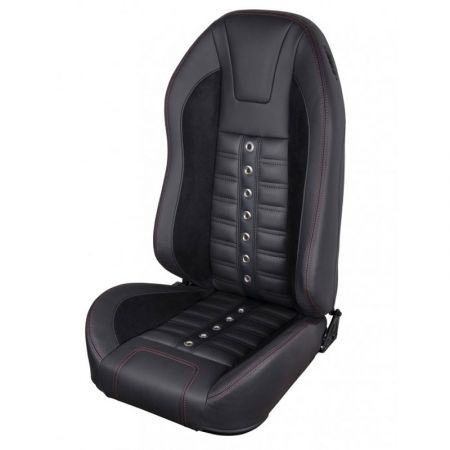 When you customize your Pro Series Sport Seats, you get free reign to pick and choose your colors for your stitching, grommet inserts, base designs and suede colors. For your base colors, you get the options of black, white, brown, hugger orange, turquoise and much more. For your suede design, you will have similar choices like black and white, but you will also have choices like parchment, mocha, whiskey and mulberry. For the grommet selections, you choose the exterior and the interior of the pattern. The exterior is viewed as more of an outline color for the grommet and you choose between black, stainless and brass. But for the interior, you get more special colors like camel, turquoise, gold and the same standard colors like black, red and blue.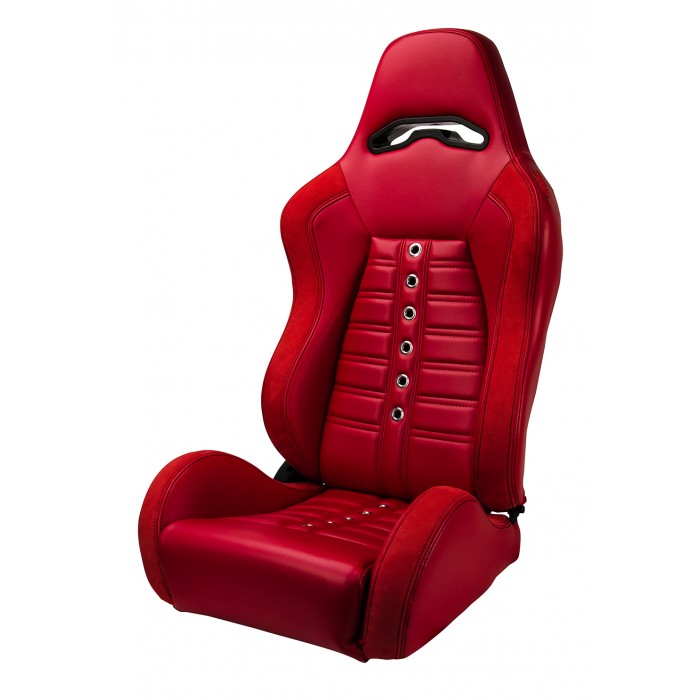 Classic Car Interiors car seats are easy to install and are universally fit for class Chevys, Dodges, Buicks, Fords and many more. If you are looking for high quality seats to restore or just revamp the way you sit in your classic ride, visit Classic Car Interior and check out our grand selection of authentic car seats that are assembled by American manufacturer TMI Products and are quality inspected before shipment.