Here at Classic Car Interior, we know the time, effort and money that goes into restoring a classic 1st Generation Camaro. But what we didn't know is just how much extra work restorers must put in to complete a show-stopping restoration. Follow along as we share the tips for top dollar Camaro restorations.
The First Generation Camaro, Chevy's answer to the Ford Mustang, is one of the most sought after muscle cars on the market. With a base resale value of over six times its original price, the Camaro is a must-have for car collectors and a must-see for auction goers. Classic Car Interior wants to share what it takes to earn top dollar for a classic Camaro!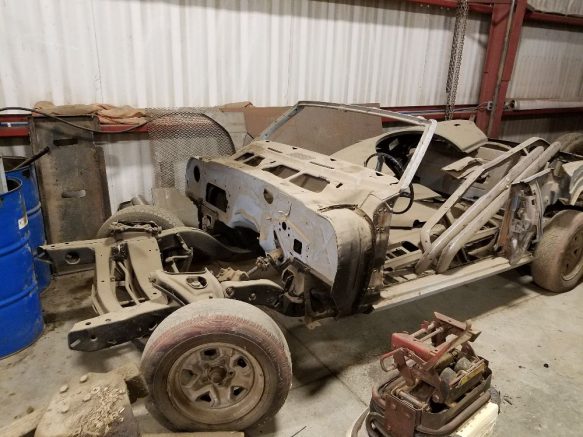 Obviously, you need the car first. if you're persistent on auction sites and more than just a little bit lucky, $5000 may enough to find yourself a jalopy, aka a piece of junk, that either survived a fire and/or is missing a significant portion of its vital components. You may think that even dragged out of a fire, $5000 sounds like a great deal, but experts estimate a complete rotisserie restoration including rebuilding damaged components will cost at least $60,000 if it's done correctly.
We may not be body restoration experts but we do know that there are better, cheaper and faster options!
Finding a Camaro
Unless you're rolling in the dough and money doesn't matter, or your plan is to take on someone else's money pit until it burns you out as well, it makes better sense to search the classic car classifieds for a Camaro in at least modest condition.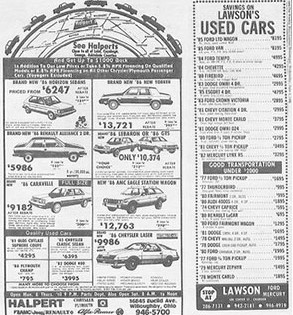 $15,000 is just about where the price starts for a decent, low-rust Camaro in good enough shape that you can drive it home. You are looking for California, New Mexico, and/or Arizona cars as these have rarely seen snow and won't suffer the rust that comes with years of driving on salted roads. Don't be afraid that your project Camaro might start out humble. After all,it's up to you to bring it to good enough shape that you'll make a profit on flipping it. However, if you're looking to earn the big bucks at classic car auctions, there are a couple things you can do to make improvements that will leave a lasting impression.
If the car is in decent condition, you might think it's safe to assume that the engine is in similar shape. But you know what they say about people who assume, so we suggest going over the engine to see if anything needs to be tuned or rebuilt. If there are only some minor complications, it'll probably cost a few hundred dollars for a mechanic to fix it. Of course, if you have a bit of a black thumb and you can do the repairs yourself, it will be much less. On the other hand, if your inspection finds a much bigger issue, like worn engine bearings or poorly seated piston rings, then you may need to rebuild. Complete rebuilds can run anywhere from $600 for an eight cylinder to $1,200 on a Chevy small block.
This part of finding the perfect classic Camaro can be complicated and frustrating, especially if you're not a gearhead who already knows what to look out for! We recommend that unless you're sure of your ability, you should hire out this step to a trustworthy appraisal service. There are several you can choose from to give that classic car a professional inspection, and prices range between $175 to $400 for total fees including travel, inspection time, photos, and a written report by e-mail.
Look out for nationwide appraisal services that just broker out the work to a local agent; they typically pay much less and won't guarantee a thorough inspection. Hemmings Motor News offers private appraisal classifieds on their Services tab, and of course Google can help you find a appraisal service local to wherever the car is sold.
Under NO circumstances should you let a dealer or biased party inspect the car, your inspector should have no ties to the seller!
Engine & Transmission
The same advice for the engine goes for the transmission, pay close attention to make sure everything is functioning properly! The smallest inconvenience can cause major problems down the road, so it's important to take care of it right away.
If it's a manual, make sure changing gears is smooth and responsive and the clutch can engage without any slip. Problems here can be costly and much more complicated than you can see on an initial inspection! An automatic transmission is a little easier; just make sure the gears shift in a safe and reliable way.
Some mechanics may suggest purchasing a re-manufactured engine or transmission to save on the cost of fixing original parts, but people who are willing to pay top dollar for a classic Camaro aren't looking for aftermarket fixes! Original parts, especially if the engine and transmission have matching numbers, are well worth the price of repair by the time your car gets to the auction block. It's important to keep things as factory original as possible!
Tires, Brakes, & Rusty Bolts
In some cases, keeping things original just isn't a good idea. Take tires for instance. It's not smart or safe to roll around on 50 year old tires. Luckily, tires for classic Camaros aren't that expensive. You can purchase a set of four brand new tires for about $700. Replacing the brakes, especially if they haven't been touched for quite some time, is relatively easy safety measure you should expect to undertake. Disc brake kits can cost around $350-$800 depending on the brand and YouTube really makes it easy to knock out this project in a day.

It is also a good idea to replace nuts and bolts that are rusted, corroded or stripped.
Some restorers go as far as reusing the original components after stripping them with acid then re-plating them with chrome, but that can cost nearly the same price as the car! We can understand dumping money into the original engine and transmission, but something as small as a bolt won't necessarily increase your selling power. We're sure our readers will agree that the time, effort, and money just aren't worth it!
If you're opposed to buying new parts when the originals are just sitting there, be prepared for a good amount of sweat and hard work to get those parts looking clean. Brake cleaner will take off decades of built-up grime enough to get most bolts loose, but you may be looking at sawing those pieces off and re-tapping the threads yourself. You really have to ask what this step is worth to you! If you can prove every last nut and bolt came from the factory in '67 you might be able to charge a little bit more at auction, but don't be fooled into thinking you can make up your investment on such a minor detail.
Paint & Interior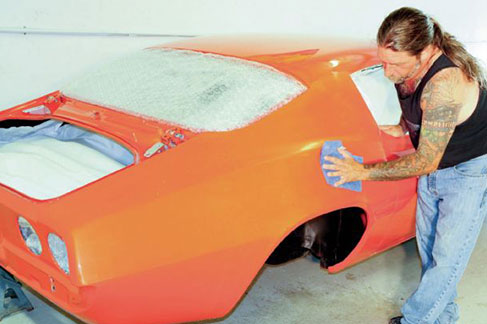 Next up is aesthetics. The way the Camaro looks on the outside is what brings people to check out the inside. If the paint is chipped, scratched, cracked, bleeding or doesn't match, we recommend getting it redone. If you just happen to have a paint sprayer, auto paint, sand paper and knowledge of painting cars, feel free to skip this part!
One expert says you could probably do it yourself for less than $100 plus parts rental. If you don't have the knowledge or gear, the cost can be anywhere from $400- $7,500 depending on where you take it and how much prep work the painter wants to do.

Yes, $7,500 sounds rough, but some of these Camaros can bring in upwards of $600,000! When you consider the potential profit, making it shine bright like a diamond isn't such a bad idea. Remember, you only get what you pay for; automotive painting is as much an art as it is a skilled craft. If you're not willing to pay top dollar for a professional service, don't be surprised if you find imperfections like overspray or uneven painting when you go with a shop that offers a rock bottom price. If you treat your new Camaro right, you will only need to get this done once; so why not get it done right?
Same goes for the interior. No one wants to buy a Camaro with a sagging headliner, ripped seat covers or stained carpet. There are two options for finding the perfect interior products at a great price. You can scour the internet and auction sites for hours looking for individual pieces in good condition, or you can visit Classic Car Interior for the largest variety of classic Camaro interior products.


From consoles, seat covers, dash pads and steering wheels to floor mats, emblems, seat foam and headliners, we have virtually everything you will need to restore the interior of a classic Camaro. Although our parts aren't original, they are all original equipment reproductions which means they are exact, usually licensed replicas of the original parts used in classic Camaros. They will fit perfectly, install easily and add the finishing touches seamlessly to a classic Camaro restoration.
We are able to help you find the products you need to either restore a classic Camaro to its exact stock interior, or help you build a totally new interior from custom parts! Whether you are trying to rebuild your Camaro to factory new condition according to its original interior code or just getting kitted out with new seat belts, floor mats, and audio equipment, we're sure you will find the interior parts you need!
Visit the rest of our site or give us a call at 1-888-789-7284 and start building the classic Camaro of your dreams!