The SEMA Auto Show is one of the biggest car shows in the country that features over 2400 automotive companies and spotlights different products from the car industry; from classic cars to interior products, SEMA has it all. Held in Las Vegas, NV, SEMA showcases over 3000 parts that are applicable for both classic and modern day cars. Over the weekend, we were able to travel out to Sin City and see exactly what SEMA had to offer and we were able to find a few parts like TMI Pro Series Car Seats, TMI steering wheels, and Narrow Bench Seat Consoles that we have available at Classic Car Interior.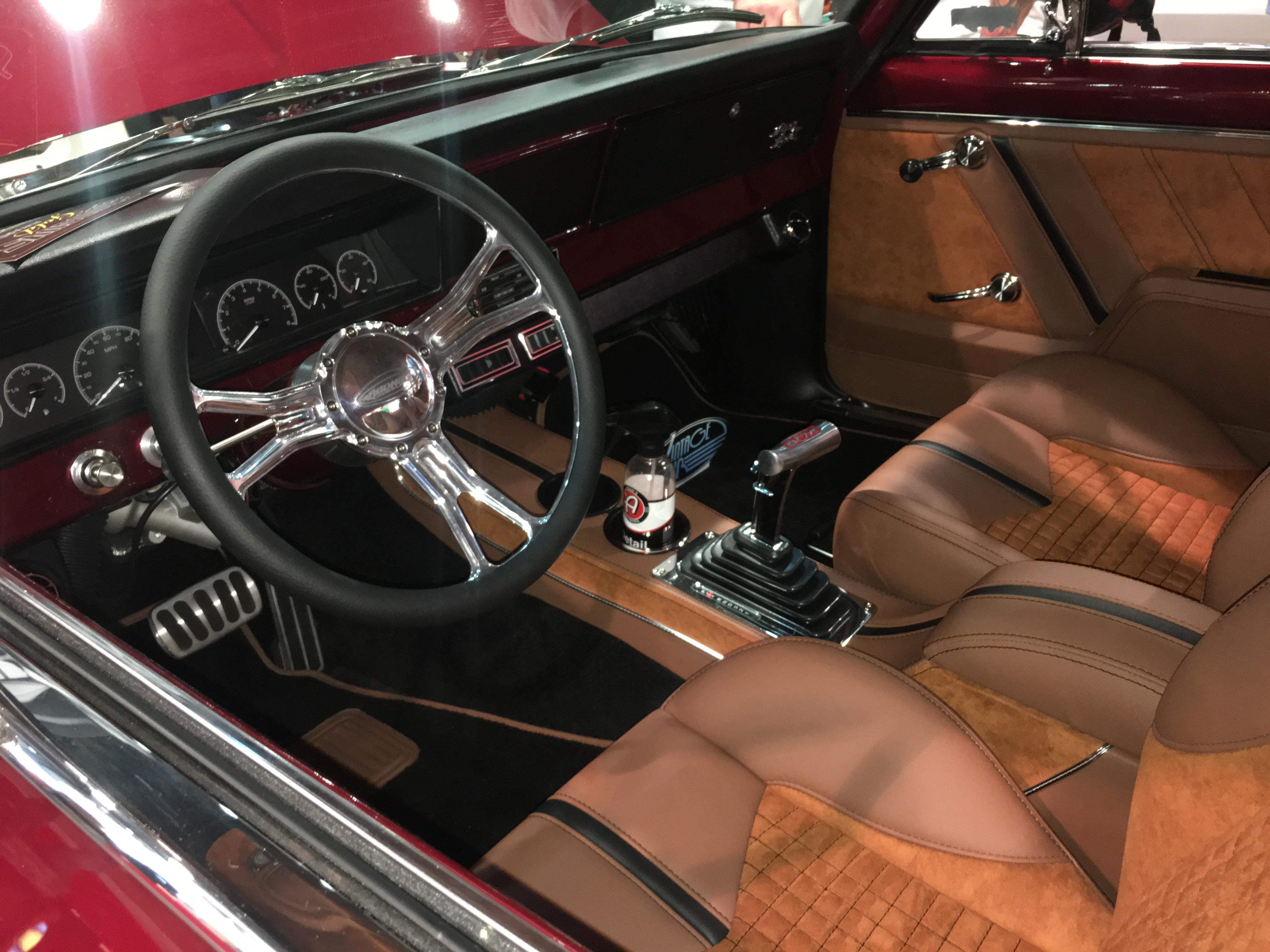 We recently added a new customization tool for our Pro Series Car Seats which allows you to customize your seat the way you want to fit the interior of your classic car. When you make a purchase for one of our Pro Series Custom Seats, you can choose the colors for the base, inserts, the grommets and its outer layer as well as the stitching of the seat. We offer standard colors like black, red and blue but also have more extravagant colors like Cork, Charcoal, Hugger Orange, and Angelica Gold. You can customize Front Bench, Rear Bench, High Back and Narrow Bench Seats for your classic ride, Classic Car Interior offers the best interior seats for classic cars and we have made your search even more appealing with our fun, innovative color customization device only available at Classic Car Interior. https://www.classiccarinterior.com/custom-tmi-pro-series-seats.html

Along with our TMI Car Seats, the SEMA show provided TMI Steering Wheels as well. You get the option of choosing what type of texture you want your steering wheel to have such as leather, suede or polished aluminum. We also offer flatback installation kits that will fit specifically for your TMI steering wheel. For example this Beige leather TMI Steering Wheel is designed for the almighty Chevy Tri Five model and when you visit our site, you get the freedom of choosing the stitching color that you think will make your classic ride standout. We offer steering wheels for classic Chevy, Dodge, Fords and plenty of different classic automobiles. Visit Classic Car Interior for the most quality steering wheels on the market. https://www.classiccarinterior.com/bel-air-steering-wheels.html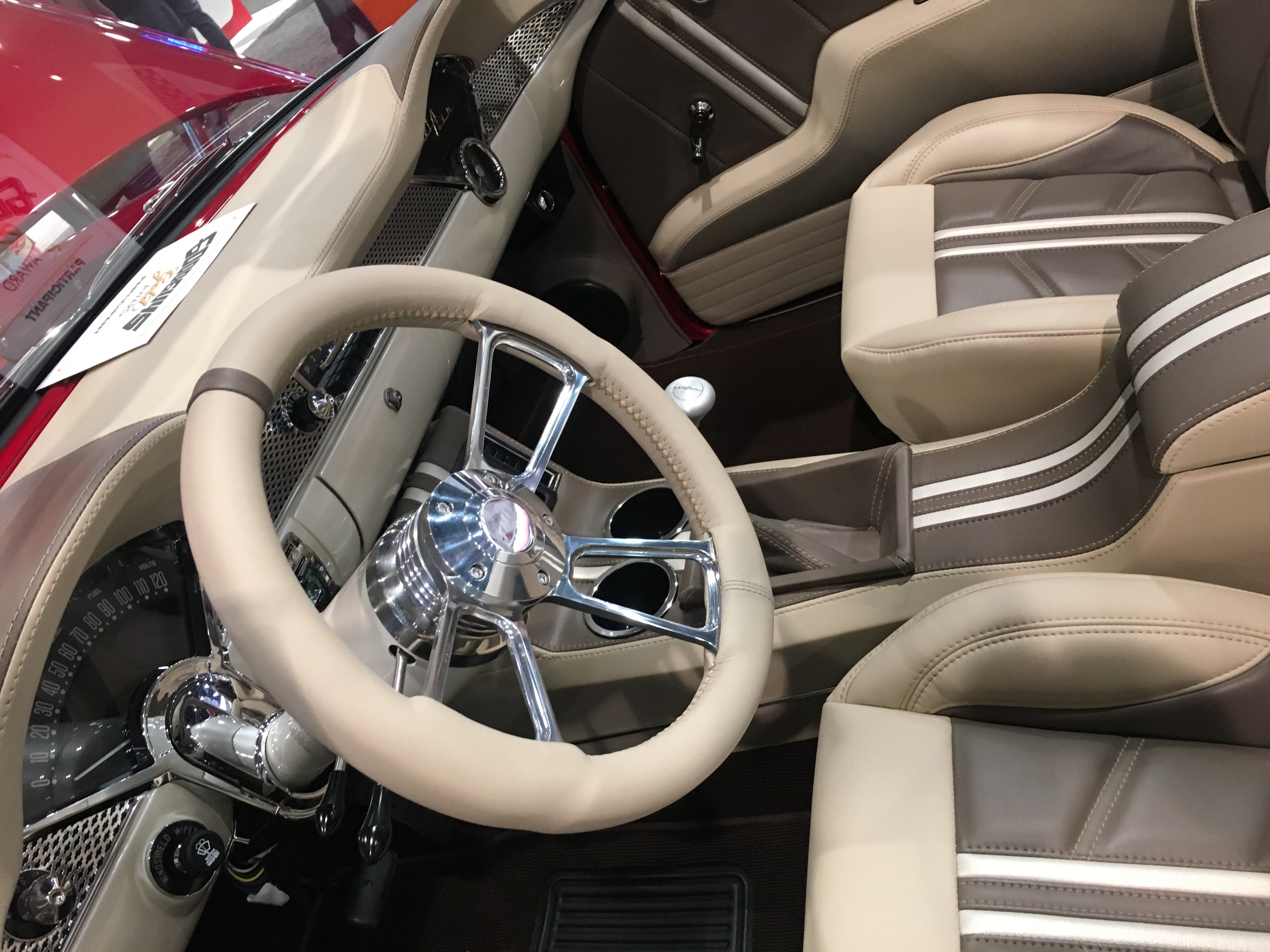 SEMA also featured door panels and seat consoles from CCI which are available in different styles and colors as well. Our seat consoles come with two King Size cup holders and are durable enough to sit directly on the center of your bench seat so you don't have to juggle your hot coffee or ice slushy while driving, I think we've all been in that spot! CCI's state of the art seat consoles can come with a mounting strap to secure the console in the center so it doesn't off; this also allows you to unstrap the console and remove it so that you can show it off to the public at a car show, maybe even SEMA. CCI's door panels are manufactured by Scott Drake, which is one of the top manufacturing companies in the United States;they provide top quality door panels and they work exclusively with Classic Car Interior. The Ford Mustang panels shown below from SEMA are made with precision die-cut fiberboard and chrome plasted trim fabric. They come with molded armrests and original heat seamed-line patterns that are only available for Ford Mustang Door Panels at Classic Car Interior. Click here to view our top of the line interiors for Ford Mustangs only available at Classic Car Interior. https://www.classiccarinterior.com/ford-mustang-interiors.html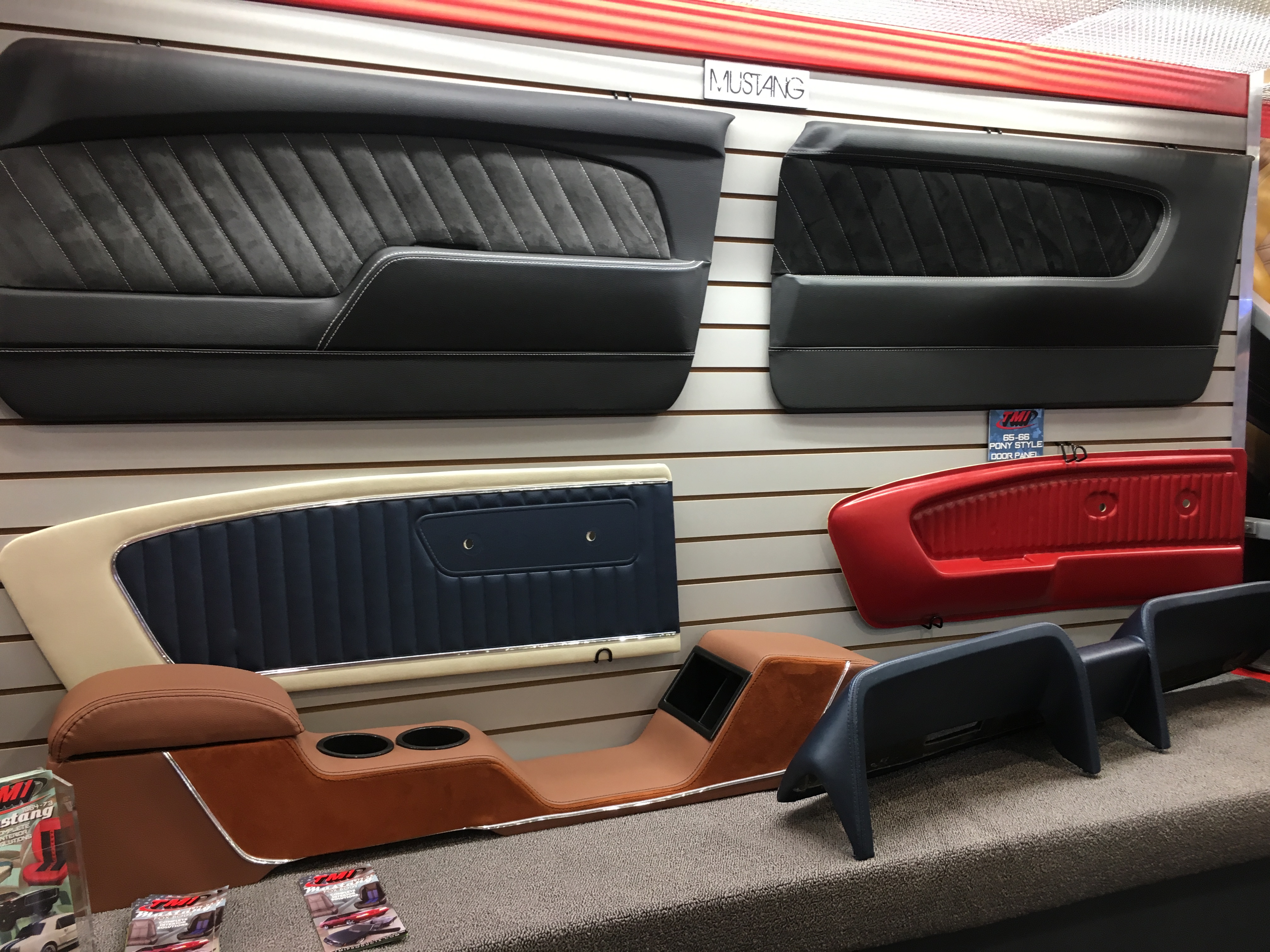 If your a car enthusiast and you enjoy being around thousands of other enthusiasts like yourself, then the SEMA car show is an event that you MUST attend. You'll get a chance to see so many vintage automobiles on display, discover some new manufacturers for their parts and spend time with great people who enjoy the craft of restoring classic cars; not to mention you are in Vegas and what happens in Vegas... well you know the rest. You'll also get a chance to see a lot of the parts and products that Classic Car Interior has for sale as well and SEMA did a great job of displaying our parts to the masses and giving people a good idea of what we have to offer. We give you the freedom of picking and choosing exactly what you want that product to look like and we make sure to quality check all of our parts before every shipment. You won't get that kind of commitment anywhere else in the automotive industry, only here at Classic Car Interior!