The holidays are an important time for all of us. Family gatherings, Christmas gifts and celebrations always make for a great holiday season. But with the holidays also comes the harsh winter months as well. Crappy weather like snow and rainfall can spoil the jolly good fun that the holiday season brings. It can also ruin that neatly kept classic car that you have been restoring all year long. Prepare yourself this year by winterizing. Winterizing!? What's that even mean? Simple. To winterize something is to effectively prepare for the winter months and the poor conditions that the weather can cause. So along with that vintage Chevy C-10 Truck, it would be best to winterize your house and your clothes to combat with the cold, freezing temperatures. This holiday season, Classic Car Interior wants to point out the main steps you can take to winterize your vintage ride so that you can be fully prepared for any condition that winter can create.
One of the main things to do is to have your car serviced. Make sure to have check your oil, tire pressure, windshield wipers and your car battery. Getting your oil changed keeps contaminants from getting into your engine when you're not driving and if you plan on storing your car until the spring, this is essential to do for the waiting period. Clean oil also prevents your engine from stalling when you decide to drive it again after it is stored. Regardless of the weather, you should change your oil every 5000 miles to keep your vintage vehicle running at an efficient level.
Monitor your tire pressure frequently. If you plan on driving your classic car in the winter, you have to be aware of the snow, rain or any hazard that the winter weather can cause. If you live in the Northeast or Midwest of the USA where snow, ice and even hail can accumulate on the roads day after day, then we recommend switching your standard all-season tires to winter tires for better handling of the icy roads and snow piles that can grow rapidly during the winter; winter tires are crafted with soft rubber material and has deeper treads that allow you to drive more smoothly over the snow than your standard all-season tires. But if you live in a city like San Diego or Miami or somewhere more tropical, then all-season tires work just fine.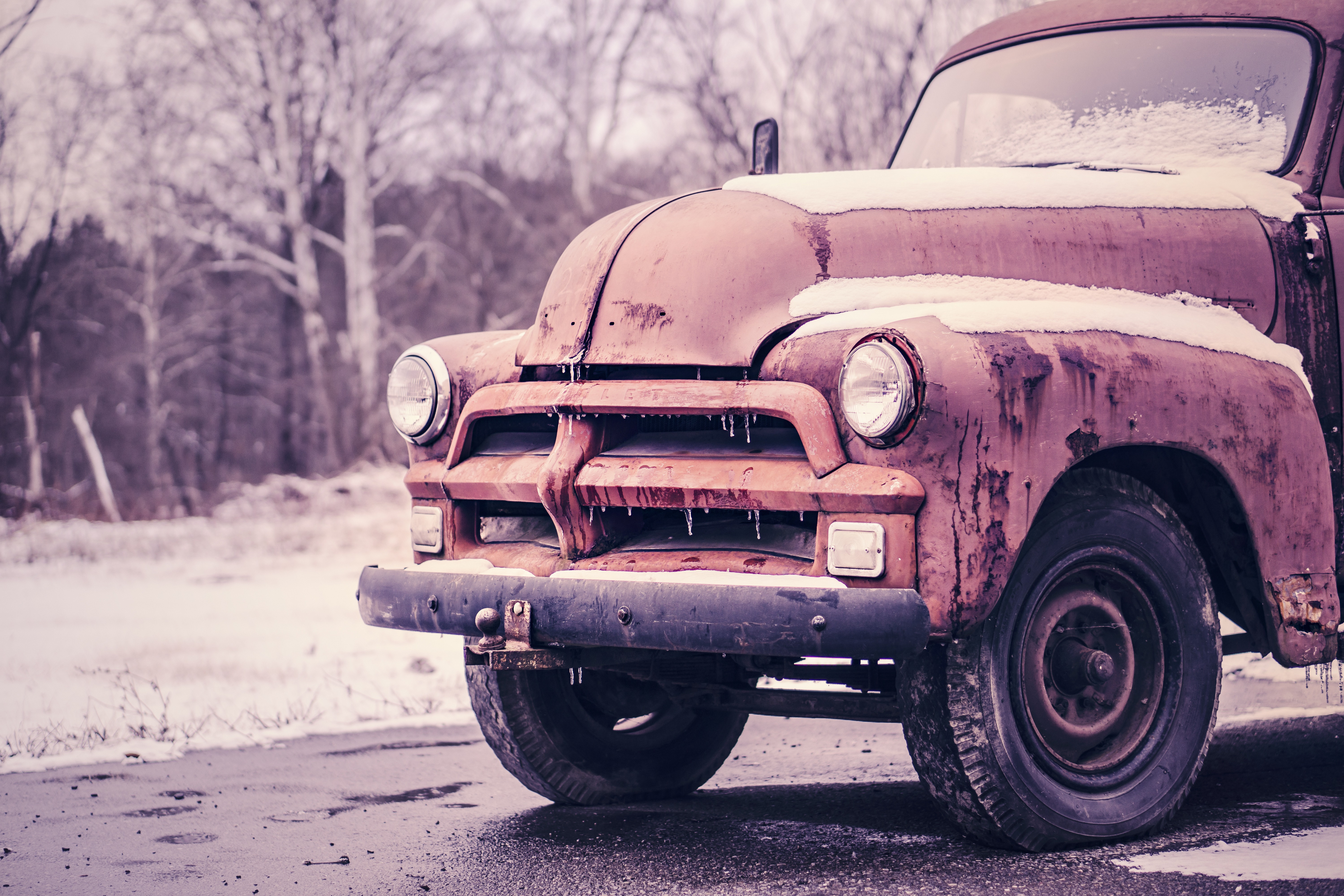 Installing winter wipers can help you keep ice from building on your blades with its large, synthetic rubber material that keeps the blade form tearing and will withstand the freezing temperatures when you're out driving. Having a good winter wipers will allow you to consistently keep your windshield free and clean for a more safer drive in your timeless ride.
Your battery is the main cog to your classic car or truck; it is what feeds energy to your engine to start your car. Combine that with the fact your battery's power level decreases with the temperature decrease and the fact that batteries are much weaker in older cars like 72 Ford Mustang and a 57 Chevy Tri-Five; your battery needs to be checked on a consistent basis. It's important that you keep up with the energy levels or fuel your battery to a charge maintainer while stored, so that it stays fueled and ready when you want to bring it back out again.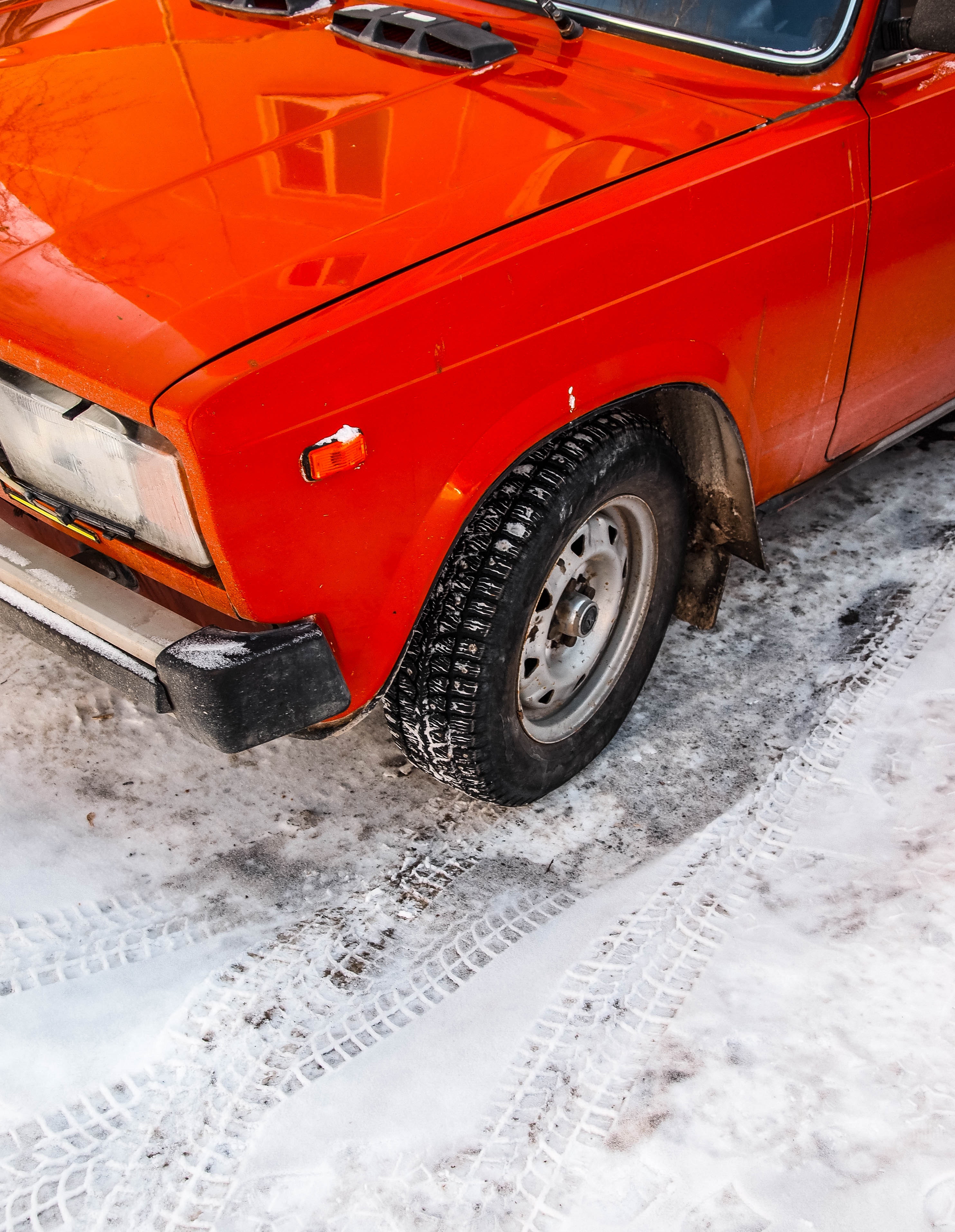 Winterizing can't be complete without giving your ride a full cleaning in both the interior and exterior. Wipe off any dust, dirt, or debris that may have accumulated on your fabric because they contain acids that can fade and scratch your paint if it's not attended to. Wash, wax and polish as much as you can to prevent corrosion on the exterior. Make sure to clean the interior too, wiping down the seats, floor mats, dash pads and re-organizing the storage area too. This will keep mold from growing into your car and it keeps your interior presentable.
If you plan on driving your vintage car or truck, remember to consistently do the things that we mentioned above: Cleaning the interior and exterior of your car, get service for battery and oil change, install winter wipers and monitor your tire pressure frequently. You should also invest in getting a car cover to help keep moisture and grime from building up while you have it parked outside. Classic Car Interior provides high-quality car covers that can protect your car from moisture, grime or any other kind of dirt to get onto your car.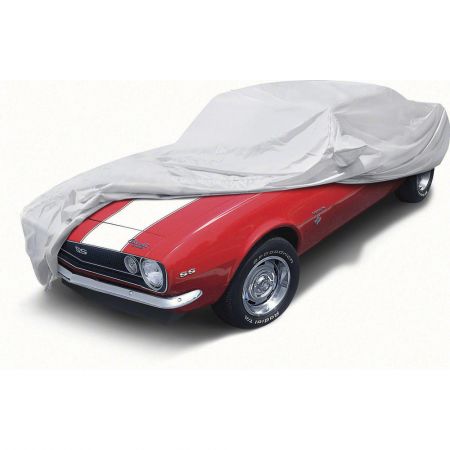 After all of this maintenance, if you still decide to store your car away in public storage compartment, CCI recommends you do a few more things to fully protect your classic ride while it hibernates for the winter. Make sure to close any openings that lead to the inside of your interior. You can use duct tape or even a plastic bag to cover open areas like tailpipes, air cleaner and open heater vents. Insects and rodents especially, seem to always find their way into even the smallest of openings for warmth and food for the winter time. Avoid this by closing those openings, spraying insect repellent around your car and setting mouse traps around the exterior of your car just to be safe.