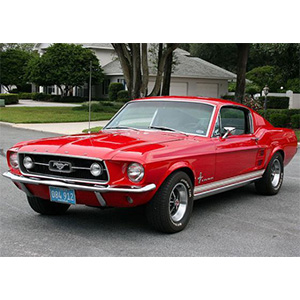 The Best Reasons to Restore a Classic Mustang
---
Ford Mustangs are some of the most sought after automobiles on the planet. There are a lot of benefits to buying and restoring a classic Mustang, so let's just run through a few of them.
1.Easy to find tips and advice on how to restore.
The Ford Mustang is owned and collected by plenty of classic car owners around the world. Many of them like sharing their experience restoring classic cars, so the Mustang is guaranteed to be a topic of discussion. A lot of them offer their experience through various avenues like YouTube tutorials, which give you full, step-by-step instructions on what and what not to do when restoring a classic Mustang. Others will read through various articles/blogs to get a better understanding of what you need to buy to make your vintage Mustang a new and improved model.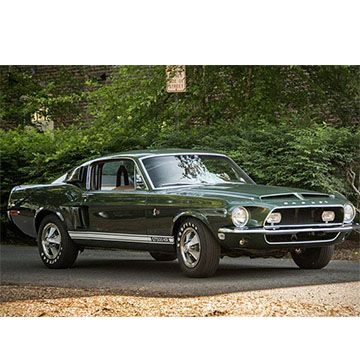 2.Plenty of different models to choose from.
The first Ford Mustang was first manufactured in 1964 and has made new models every year since then. Ford classify their Mustangs into different generations for their manufacturing. Mustangs made from 1964-1973 are considered First Generation. Mustangs from 1974-1978 are considered Second Generation. Models from 1979-1993 are Third Generation, 94-2004 are Fourth Generation, Fifth Generation is 2005- 2014 and presently all Ford Mustang models made from 2015-present day are Sixth Generation Ford Mustangs.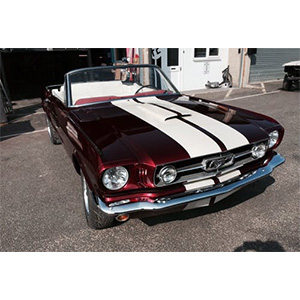 3. Parts are easily accessible.
Because there are so many Ford Mustangs already in the marketplace, plenty of automobile retailers have parts available that can fit for multiple for multiple Mustang models; modern or classic. But to be honest, if you really want to get top quality parts to add to the interior of your classic Mustang restoration, you should spend time browsing through Classic Car Interior. We offer great high quality parts that can enhance your Mustang interior and exterior without the putting a dent in your bank account.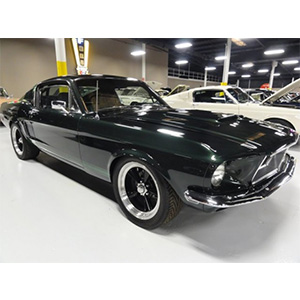 4. You can modify your Mustang to be a racing vehicle.
One of the best qualities about Ford Mustangs is their versatility. You can either have it as a show car that makes steady car show appearances and neighborhood drives or you can make your classic Mustang a racing car (just be careful out there in the streets). If you have doubts about Mustangs in competition, just know that Mustangs have been entered into drag races, circuit races like the Indy 500 and even stock car races like the cars you see in NASCAR. Just find the right parts and power to fuel your Mustang to championship status.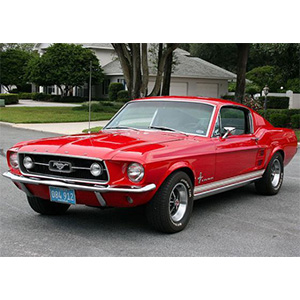 5. Car shows want you!
You can become famous if your caught driving a Mustang.. Well not really, but car shows love Mustangs to be in their lineup, especially newly restored classic Mustangs. The reason is because classic models are just better to look at. You can have a 64 Mustang with a V8 engine and have a surround sound stereo system to go with it. There's actually car shows that only showcase classic and modern Mustang models. This is perfect for owners to network with other Mustang owners and get insight on how they put together their restored Mustang. Its a great opportunity!
6. You gain the prestige of having a restored classic Mustang.
The Ford Mustang is revered in the classic automobile industry as one of the most decorated vehicles ever put together. Its made appearances in movies, won multiple circuit races and has won multiple best car awards over the years.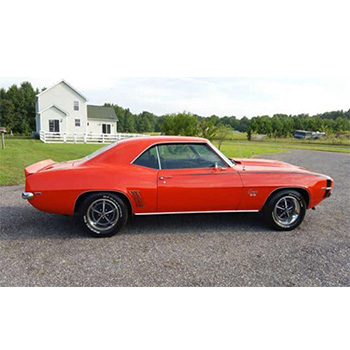 7. The Mustang can be restored to fit old-school and new-school car collectors.
You could be a young guy in his 20's or a seasoned restoration veteran in his 60's looking for the nostalgia that comes with a Ford Mustang; remember, these the Ford Mustang are for everybody. They are one of those unique, vintage cars that can be molded to fit an older generation or you can customize your Mustang to be more "Millennial" if that makes sense. Bottom line, with the right parts from the right company you can easily get your classic Ford Mustang restored just the way you want it. As a matter of fact, Classic Car Interior offers all the best parts at an affordable rate that will completely restore your classic Mustang to a level you couldn't have ever imagined! Whether its new seat upholstery, a new trunk kit or new carpeting, Classic Car Interior can be your one stop shop for all of your Mustang needs!
overall rating:
my rating:
log in to rate